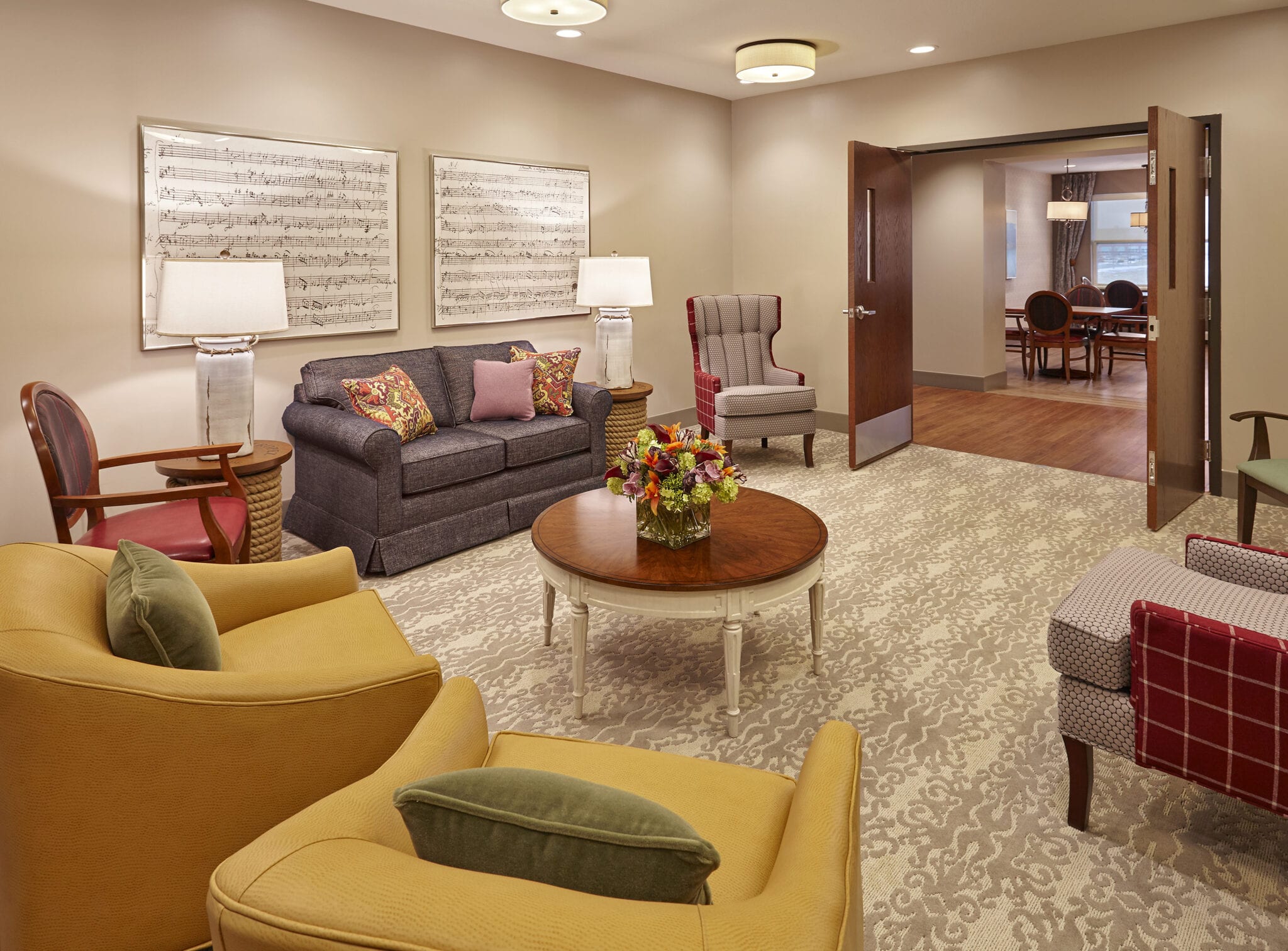 The Healthcare Resort of Olathe
The Second Design Award project we submitted in the Healthcare Category is the Healthcare Resort of Olathe. Last year we won the Gold Award in the Healthcare category and hope to bring home another Gold with this one!
"Less Hospital, more hospitality" is the design concept that inspired The Healthcare Resort of Olathe. This luxurious center houses both assisted living residences and transitional care (short-stay rehabilitation and therapy) suites.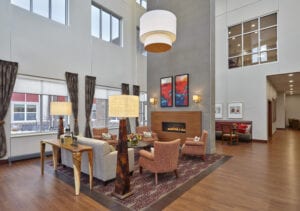 The goal of the design was to provide customers with concierge-style conveniences and amenities to meet their individual needs, while creating an ultimate experience one guest at a time.
Upon entry guests are immediately drawn to the warmth of the two-story sleek and modern porcelain fireplace. To create beautiful non-traditional intimate spaces throughout, a variety of LVT, porcelain and carpet combinations were strategically incorporated into the design.
Property amenities allow the guests to recuperate in a resort-style environment. The unique and elegant spaces were accomplished by combining both hard and soft surface flooring products.
Since the rehab areas of this center needed to balance durability with function, and still be aesthetically pleasing, a richly colored LVT was selected.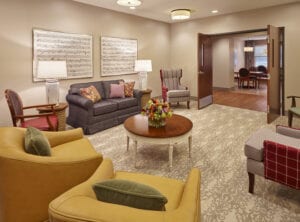 In the corridors, carpet was chosen to provide warmth and improve acoustics. Finishing touches using a faux-wood profile base created a more elegant feel throughout the space.
Merging world-class healthcare with personalized hospitality makes The Healthcare Resort of Olathe a destination for a memorable and unique healthcare experience.