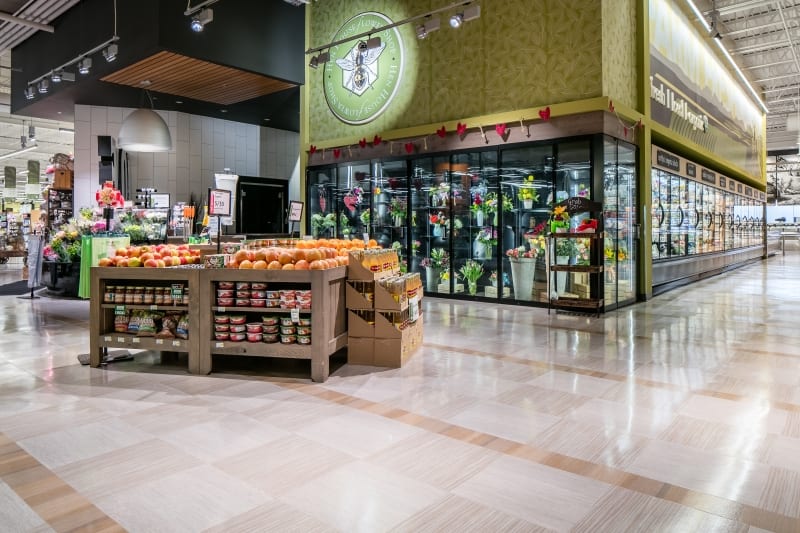 Ball's Hen House
Our first entry for the 2017 Starnet Design Awards is the Ball's Hen House in Leawood, KS.
The owners of Ball's Hen House in Leawood wanted to redevelop and renovate the location, incorporating their signature branding with their vision of providing excellent customer service.
A neutral, multi-tonal design gives the space a clean, open feel, with bright green accents spotlighting each department. Armstrong Natural Creations LVT (Luxury Vinyl Tile), installed with repeating patterns and textures, create the illusion of wider aisles and add graphic interest to the space.
Behind the meat counter and prep areas, white Daltile was installed as a backdrop for display, with a durable surface for easier maintenance.
The newly designed Ball's Hen House in Leawood is the perfect combination of innovative design and the passion of its owners to make a shopping experience customers love.