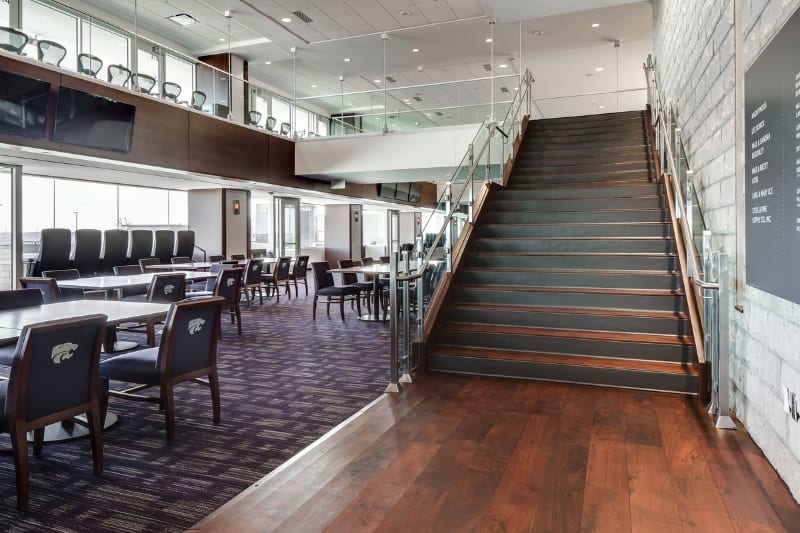 Starnet Flooring Design Awards Entry: Bill Snyder Stadium
We are pleased to present our second Starnet Flooring Design Award entry: Bill Snyder Stadium.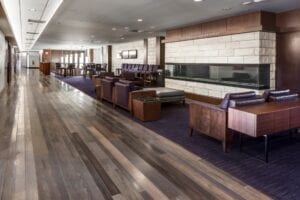 What do you look for in a nationally recognized college football stadium? Part of K-State's vision for their Bill Snyder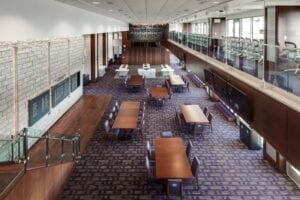 Family Stadium is to integrate athletics and academics with a mission to complement the success, pride and tradition of K-State Football.  President Kirk Schulz suggests that gaining national and global exposure requires moving forward with "shared commitment as well as new ideas, new plans, new resources, and new ways of doing things."
Wildcats are recognized by their Royal Purple school color accented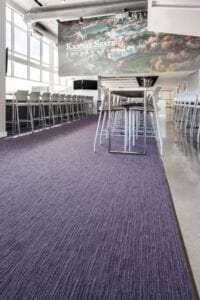 with silver and white. Using these color combinations, designers were able to choose interiors highlighting the brilliant royal purple hues with custom carpets from Tandus, Bentley Prince Street and Milliken.  Antron nylon fiber was selected for its ability to provide texture, depth, and a vibrant color selection, as well as providing durability and longevity.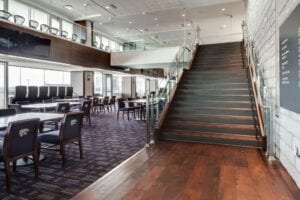 Architecture was provided by AECOM and General Contractor for the project was MA Mortenson Construction.