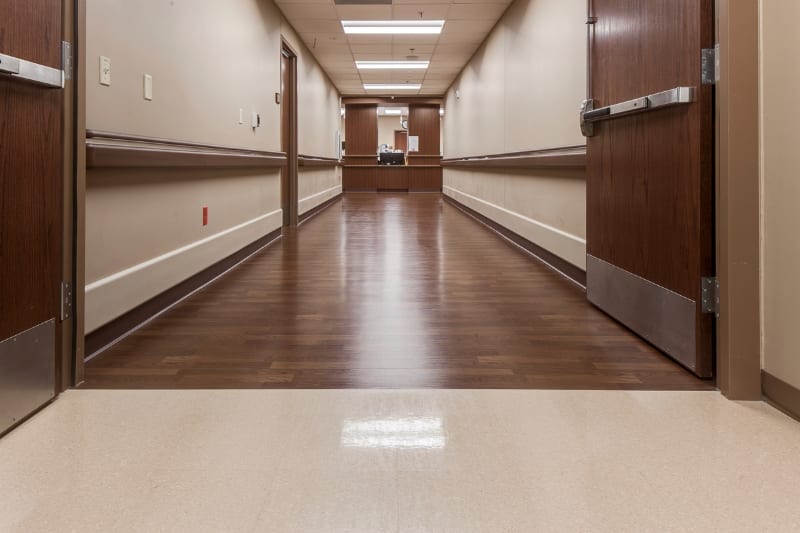 Starnet Flooring Design Awards Entry: Abilene Memorial Hospital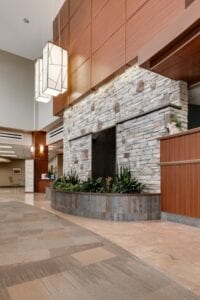 We are proud to present our work on the Abilene Memorial Hospital which is one of our entries for the 2014 Starnet Flooring Design Awards.
Bringing the natural beauty of outdoors inside was the design focus of the new addition for the Abilene Memorial Hospital.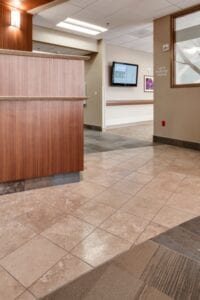 This feeling was created using a color palate that mimics nature with greens, blues and natural accents.  Functional and durable product selections included Mannington Progressions and Bio Spec VCT for hard surface areas.  Complementing the hard surface areas, Tandus and Lee's Carpets were used to create islands, softening each room's appearance.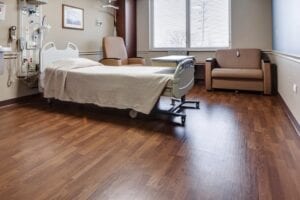 Johnsonite base was used to integrate the hard and soft surfaces within the spaces. A waterfall featuring travertine and slate was added as a feature element in the main lobby.  The tranquil sound of the water combined with the serene color selection of the space creates a peaceful relaxing environment.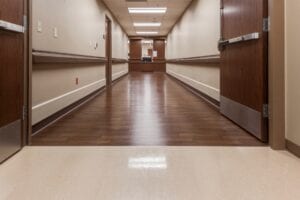 One main, neutral flooring color was installed throughout the entire hospital along with accent color blocking to designate each specialty department. This guides patients and guests through the hospital with minimal assistance.  Using nature's design as a guide has made this space a pleasant place to experience for staff, patients and guests.
Thank you to Chad Jackson Photography.