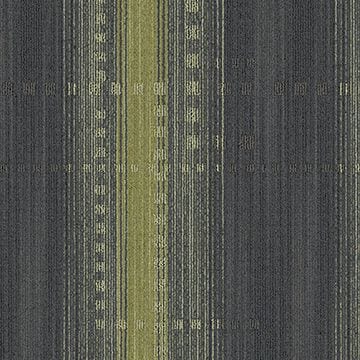 Introducing: Masland Articulate Speak Collection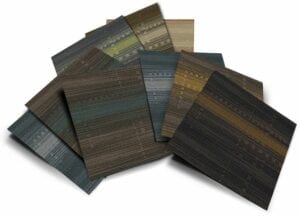 Introducing a new product, a collection of exceptional modular carpet options from Masland Contract.
Natalie Brocato with Masland was in last Friday to show several new products and this one is unique because it will also be in planks as well as tiles.  There are three new patterns that come out at the end of the month.
"Progressive design with outstanding quality will complete any project that Speaks to you."
Masland Contract makes products that are eco-friendly with top quality designs. Masland's recent lines are composed of 30% recycled product utilizing 20% post-industrial waste and 10% post-consumer waste. According to Masland, "Resonate is a modern composition, expressed in graphic form, manufactured from Universal Fibers' EarthSmart nylon 6,6 fiber. Universal Fibers was the pioneer in fiber technology, producing the first-ever post consumer nylon 6,6 fiber from recycled carpeting. It's only natural that Masland Contract would partner with such a environmentally conscious firm. Both companies are committed to developing new technology and products that lead to a better tomorrow and a healthier environment."
For more information about this great product and to see more in the Masland product line you can visit their website, by clicking this link: Masland or contact us at Interior Surface.
How can you see this product in your business?