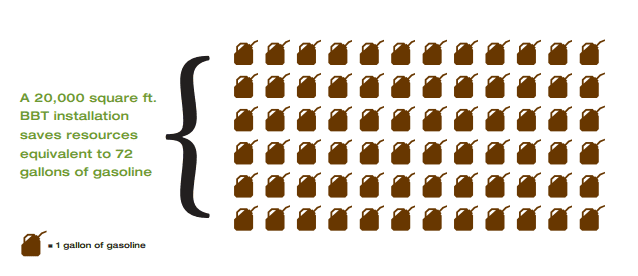 Introducing "BBT Tile" aka BioBased Tile from Armstrong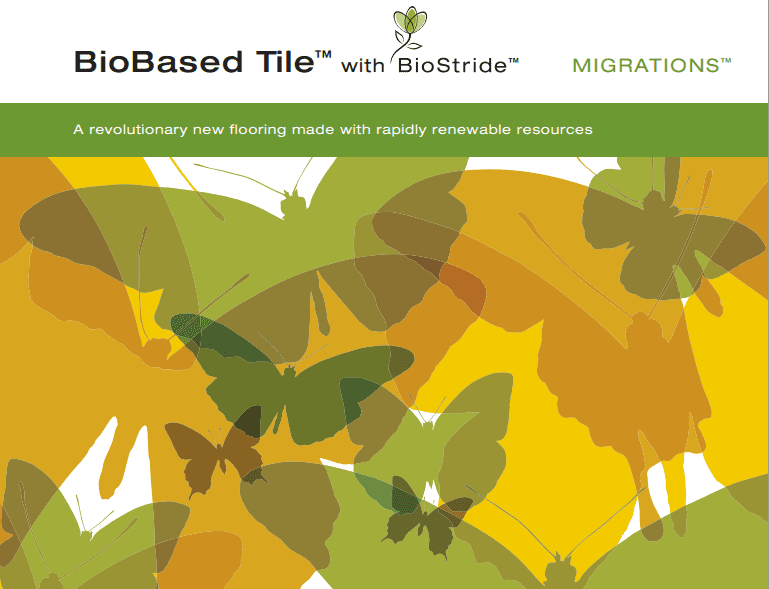 Introducing BioBased Tile, a tile with enhanced environmental and performance attributes. BioBased Tile (BBT) contains BioStride polymer, which is made from rapidly renewable, U.S.-grown plant materials. The result is a tile that offers you greener flooring with performance features that are superior to ordinary VCT. And Armstrong is the company bringing it to you, a company that has "145 years of experience in flooring, and a proven track record of performance, quality and sound environmental practices, green operations and products aren't new for us, but they continue to be the focus of our development efforts." (Armstrong)
"Armstrong makes it easy to go green. A specifier no longer has to choose between a greener product and the project's budget, which opens up enormous opportunities in virtually every market, including education, healthcare, retail, etc.," said Paul Sharihari, principal, GreenMind.
With the benefits of this tile, there doesn't seem to be a reason not to use it. BBT is (according to Armstrong):
Enhanced Range of Green Benefits.
An Affordable Greener Option.
Enhanced Performance over Composition Tile with Classic Looks.
No Additional Maintenance or Installation Requirements.
Michele Zelman, Public Relations Consultant for Armstrong Flooring Products,
Cherry Leaf Communications, says
"MIGRATIONS™ BBT™ contributes or complies with LEED® credits EQ4.3, MR4.0, MR6.0 and, depending on location, MR5.0. The U.S. Green Building Council has recently approved certification of hardsurface flooring products by the FloorScore™ program as an alternative compliance path to achieve LEED credit. Under the FloorScore program, hardsurface flooring products are tested and certified for compliance with California's Section 01350 for low Volatile Organic Compounds (VOC) emissions, the most stringent high-performance Indoor Air Quality requirement in the nation. In addition, MIGRATIONS qualifies under several other key industry environmental rating systems for contributing to environmentally-friendly interiors."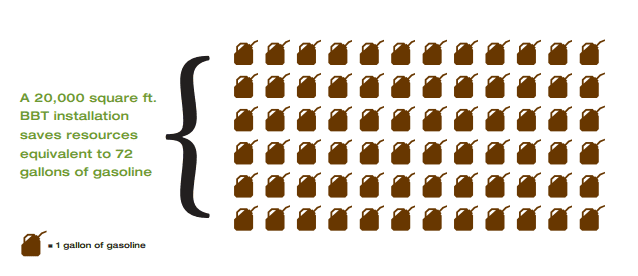 It's pretty hard to ignore facts like that! So if there's no reason not to go to a green solution, what's stopping you? Come see us at Interior Surface for all the options in this amazing tile.
For more information on this amazing product, read the specifics in Armstrong's BBT pdf: http://www.armstrong.com/assets/commflooringna/literature/downloads/F-7902_Eng.pdf