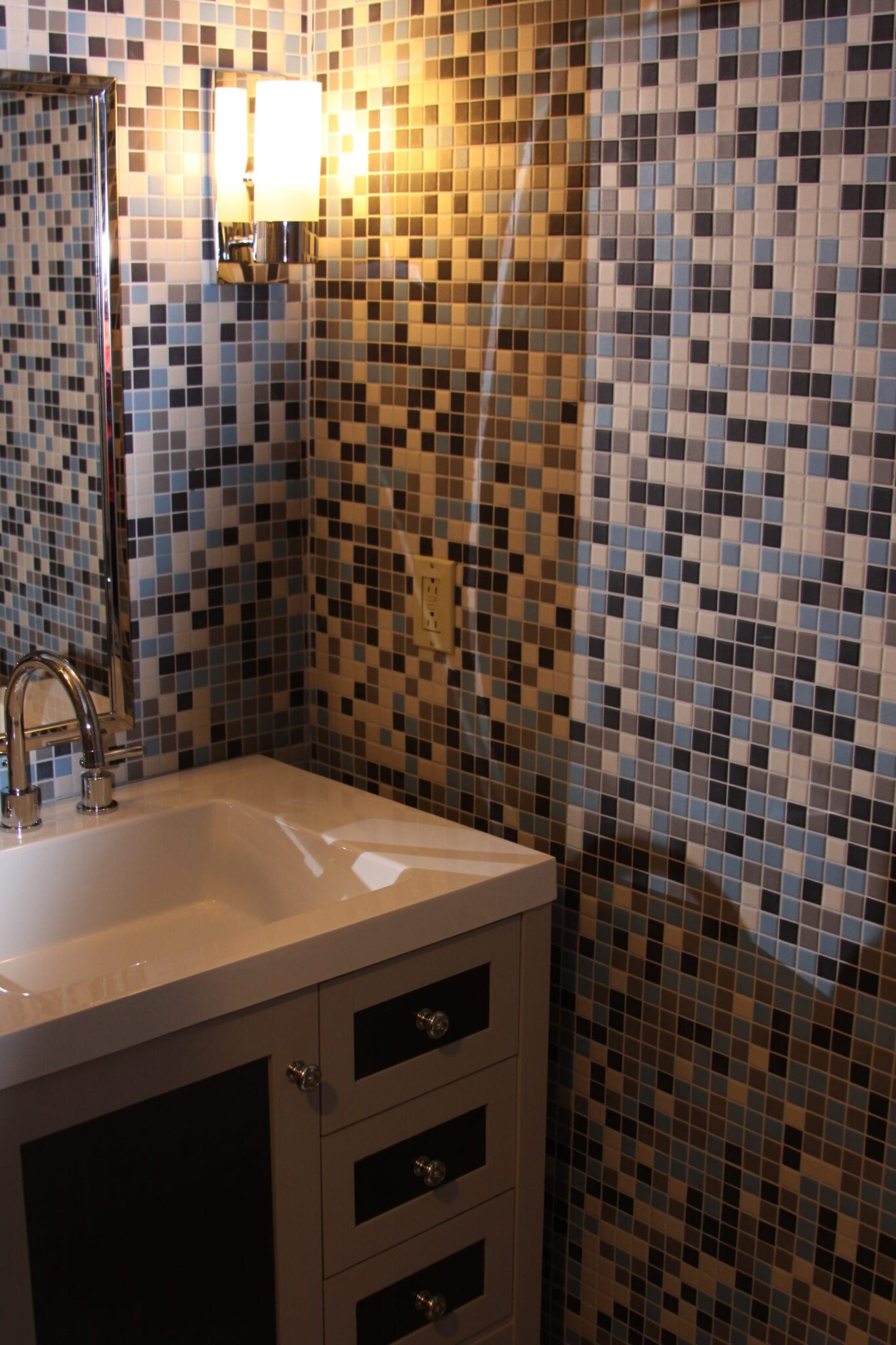 Interior Surface Donates to new Ronald McDonald House Space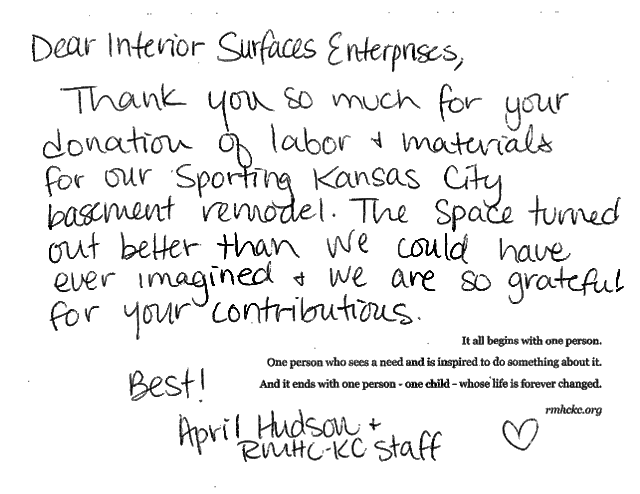 Interior Surface was privileged to be a part of an amazing project that brought athletes, designers, and builders together to create a fun space for families of children in hospital care and let them have a little joy as they face difficult days. Tile Division Project Manager, Don Planinshek, organized and supervised the tile installation for the bathroom tile work (as shown below). According to Holly Buckendahl, the Executive Director of the Ronald McDonald House, her staff expects to serve 6,000 families this next year in the new space.
Sporting KC sponsored the $100,000 renovation and decoration of three rooms at the house which caters to kids, tweens and adults with televisions, video game systems and Sporting-themed decorations.
"This room is full of positive energy and when you're going through a sickness like that, you need positive energy," Sporting KC goalkeeper Jimmy Nielsen said. "This room here is amazing and when I walked in here, I got a little boost of energy myself. It is a very happy room."
The designer of the rooms, Jennifer Bertrand, who was the season three winner of HGTV's "Design Star," had a very special insight to what was needed for the space. Her son, Winston, who is 4 years old has already had 19 surgeries related to two malformations. Her family has received services from a branch of the Ronald McDonald House in New York close to where her son has been hospitalized.
"Our aim is to really provide a home away from home for families who need it in incredibly scary times of childhood illness," Buckendahl said. "They have created a place that is an oasis for families in the basement that will make toddlers, teens and parents happy, and take them out of worrying for a little with what they face at the hospital."
To read more on the project and see additional pictures you can visit: http://www.kansascity.com/2013/12/05/4672095/sporting-kc-dedicates-basement.html#storylink=cpy