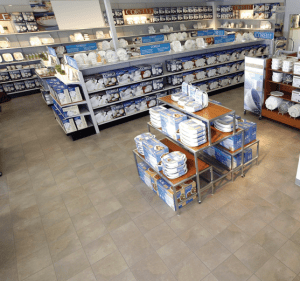 Eclipse Interlocking Tile System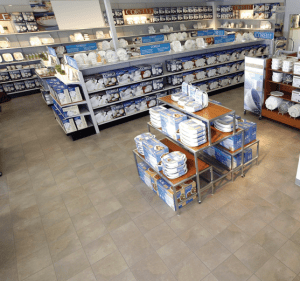 Introducing– Eclipse Tile Interlocking Tile System, a new way of installing tile.
This tile is a stand out when it comes to durable and easy install tile. Unlike traditional ceramic tile, Eclipse Tile comes with its own subfloor, a non-skid base, built-in, sound-deadening underlayment, so there's no need for additional materials like mortar or thinset. The amazing aspect of this tile is that it can be installed over most hard surfaces without all the hassle and time commitment of installing traditional ceramic tile and can be moved as easily as it was installed. This patented tile system is one of kind.
If you are a property manager or business owner who wants to change the flooring, but cannot afford the "down time" traditional commercial floors take to install, check out the innovative technology on this "Interlocking" floating commercial flooring system by going to the website http://www.eclipsetile.com/ or download the helpful brochure http://www.eclipsetile.com/wp-content/uploads/2012/04/EclipseBrochure_0412_FINAL_LoRes.pdf  .
This porcelain product is easily maintained, scratch, stain and moisture resistant, allergen-resistant and incredibly durable. Even better… it can be easily installed in as little as a day.
Contact Vicki Interior Surface Enterprises, LLC for a free flooring quote for your Commercial Business project.