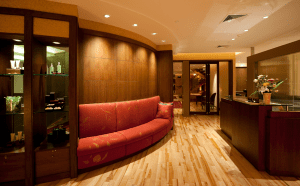 Commercial Laminate flooring Review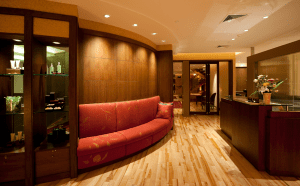 So your business is thinking about up-grading your flooring, and laminate looks to be a great, cost-effective choice? Well a lot of businesses have been migrating back towards laminate flooring. So here are some of the top brands that our company has had great luck with!
Light-Duty Flooring
Light commercial laminate flooring products are appropriate for small businesses that receive a moderate to light amount of foot traffic. These include offices, boutiques, and computer labs.
-Kronopol Iroko
-Diamond Living Piano
-Quick-Step Classic Flaxen
-Toklo
Heavy-Duty Flooring
Heavy commercial laminate flooring products are used in areas that have heavy foot traffic and contain heavy furniture/equipment. These include lobbies, cafeterias, doctors/dentist offices, and beauty salons.
-Kronopol
-ALLOC
-Pergo
Now as you review these brands, we have a few tips that might help point you in the right direction.
First, consider the amount of traffic your floor will encounter. More traffic obviously indicates the need for heavy commercial flooring instead of light-duty flooring.
Then, consider the traffic other than foot traffic. Products designed for standard foot traffic will not be able to withstand "rolling loads" from carts, dollies, or forklifts for very long.
And finally, determine the extra features such as chemical resistance, gouge resistance, or recovery form heavy stationary object.
With these three considerations, you should be able to decide the best type of commercial laminate flooring for your business.
Would you add any other brands to our list?
(If you have any further question or would like a bid please contact us!)