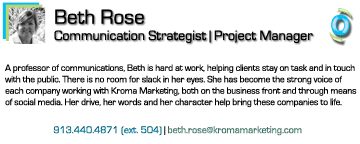 A Look At Green Flooring For 2012
Residential construction has had to take a step back from the economic downturn and decide how to approach the future with consumers becoming more conservative. According to a source in the Kansas City residential and commercial construction business, the trend is going toward "smaller, greener, fancier—cozy, comfortable, more inviting homes". To meet this trend, flooring options are becoming more creative in how to use the environment in a friendlier manner yet the meet the consumer needs in quality and aesthetic excellence. Here are some options to consider when choosing new flooring  for either a new home or a renovation.
1) Re-purposed Material:  "upcycled" flooring, those-look-just-like-wood floors made out of re-purposed materials such as wood from shipping pallets.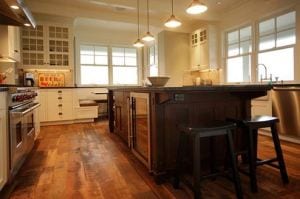 2) Cork: cork comes from the thick bark of the cork oak tree; every 10 to 20 years, the bark is ready for peeling. The new flooring buzzwords are "antimicrobial" and "antibacterial." Leading the way is cork, which is supposed to possess natural antibacterial properties.  After some hard work and cork processing, wine bottles are stopped, your new floors are in place and the tree which offered all of this material continues living its natural life.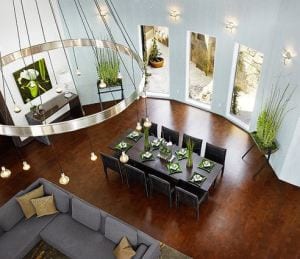 3) Vintage Barrel Collection: from Fontenay, a fully reclaimed-wood flooring product made from white-oak wine barrels, further proof that wine is beneficial.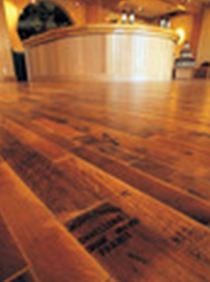 4) Corn Sugar Fiber Carpet: from Mohawk Industries Several manufacturers feature lines of carpeting with fibers made from 100 percent post-consumer food and drink containers.
5) Engineered wood floors: from Magnewood eschew plywood base construction in favor of wood pulp mixed with stone dust to produce an extremely stable substrate composed of 75 percent recycled material.
Consider going "green" for your flooring needs when you are ready for that next new home or renovation.  You'll leave less of a carbon footprint and improve the comfort and beauty of your home.
Interior Surface– Let us get your green flooring started here.